How Business Analysis Internship Programs Help You Secure a Business Analyst Role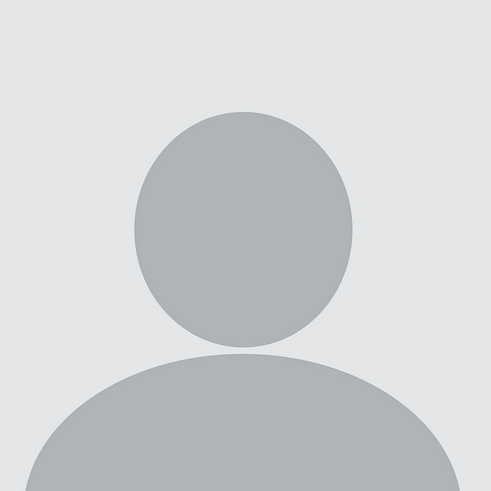 Techway Placements

11 months
Businesses need skilled professionals to help them analyze data, identify trends and opportunities, and recommend solutions that make the most sense for their organization. An internship in business analysis can provide you with the training and experience you need to succeed in a business analyst career.
Through an internship program, you can apply your knowledge of business processes and gain valuable hands-on experience. You will also develop the necessary skills to research, analyze, and interpret data from multiple sources. This will help you gain insight into a company's business problems, inform decisions, and create solutions that provide value for the organization.
This article will give you an insight into how vital business analysis internships are, how to find the right one for you, and how it can help you secure a business analyst role.
The Importance of Practical Work Experience When Applying as a Business Analyst
Business analysis practical work provides the perfect opportunity to gain experience in a professional setting and learn from those already working in the field. You will be able to observe different processes and apply your knowledge of data analysis to real-world situations.
Moreover, practical experience will give you a better understanding of the business environment. You'll learn how to identify problems, develop solutions, and communicate your analysis in a way that makes sense to decision-makers.
Since many companies prefer candidates with prior work experience—even if it is gained through an internship program, having an internship on your resume can give you a competitive edge when applying for jobs.
The Roles of a Business Analyst Intern
Now that you have an idea of how vital business analysis internships are, let's look at some of the roles and responsibilities that come with a business analyst internship:
Support initiatives from a team.
As a business analyst intern, you will be expected to support different initiatives related to data gathering, analysis, and evaluation. This could include helping senior analysts or other team members generate insights from data sets, identifying trends in the data, and making recommendations for business improvements.
Help design data systems.
You may also be asked to help develop, implement and maintain data systems. This could involve creating databases, developing processes for storing and analyzing data, or helping create reports that are easy to understand for executives and other stakeholders.
Provide insights into customer behavior.
You may also be asked to use your analytical skills to provide insights into customer behavior and preferences. This could include analyzing online or offline customer data to determine potential areas for improvement, monitoring customer feedback, and providing suggestions for changes.
Manage projects.
You may also be asked to take on project management duties, such as planning, scheduling, and organizing tasks related to data gathering and analysis. This could include managing resources, budgets, or timelines for specific projects.
How Techway Placement's Business Analysis Internship Program Works
At Techway Placement, we offer a 3-month internship program in the United Kingdom for aspiring and entry-level business analysts. This program provides practical experience in data analysis, project management, and customer insights.
Our program is designed to allow you to learn from experienced professionals working in the field for years. We will provide mentorship and support throughout your internship so that you can get the most out of your experience.
In addition, you will have the opportunity to attend workshops and seminars tailored to business analysts. This will give you the knowledge and skills necessary to succeed in a competitive job market.
Benefits of Internship for Business Analysts
As we mentioned, business analyst internship programs can bring many benefits for their career growth in the industry. Such benefits they can get from internships are:
Widen their network.
Interns come into contact with a lot of people during their internship period. This includes the company's employees and other interns in the program. By having more connections, they have an opportunity to develop their network further in the industry, which can be beneficial when looking for job opportunities.
Gain practical experience.
Internships provide an excellent platform for business analysts to gain practical experience. By doing the job hands-on, they can better understand the role of a business analyst and learn how to apply their skills in a real-world setting.
Enhance analytical capabilities.
By engaging in different tasks related to data gathering and analysis, interns can improve their analytical capabilities, which will come in handy when working on their projects.
Develop professional skills.
Internships also allow interns to develop professional skills, such as communication, problem-solving, and project management. This will not only help them with their current job but also make them more attractive to potential employers in the future.
Contribute to innovation and development.
Finally, internships can be beneficial for the company as well. By bringing in fresh ideas and perspectives, interns can help create innovative solutions that can impact the organization's development.
Things You Can Learn From Business Analysis Internship Programs
Now that you know how beneficial internships can be for aspiring business analysts let's take a look at some of the things you can learn from these programs.
Data collection and analysis techniques.
The most important skills you will gain during your internship are data collection and analysis techniques. This includes learning how to gather, clean, and analyze relevant data and interpret it and make informed conclusions.
Project management.
You will also learn about project management techniques such as planning, scheduling, and organizing data gathering and analysis tasks. This includes understanding the importance of budgeting, resource allocation, and risk management when working on a project.
Customer insights.
Another important lesson you can learn from an internship is how to identify customer needs and use customer insights to inform decisions. By understanding customers' behaviors, preferences, and motivations, you can develop better strategies to meet their goals.
Gain analytical skills and case modeling knowledge.
With an internship program, you will gain analytical skills and case modeling knowledge that can be used to solve business problems. This includes learning how to use software for data visualization, forecasting, and predictive analysis, as well as understanding different models and their applications.
Create better SWOT analysis.
Finally, you can also learn how to create better SWOT analysis. This involves learning to identify a company's strengths, weaknesses, opportunities, and threats to develop strategies to help them succeed in its industry.
Business Analyst Job Placement Opportunities
When you choose to become a business analyst, several job placement opportunities are available. Internship experience often increases your chances of getting hired, as companies prefer candidates with relevant industry experience.
Such job placement opportunities can be:
• Business analyst in a large corporation
• Product owner/manager in a start-up company
• Data analyst in a research firm
• Consultant for business intelligence projects
With the right skills and experience, you can find yourself working on exciting projects with great potential for growth and development. So don't hesitate to start and get an internship today!
What are the three most important skills or qualities of a good business analyst?
If you want to become a successful business analyst, three essential qualities should not be overlooked are:
• Analytical Thinking: The ability to analyze data and identify patterns and trends will help you make the right decisions.
• Communication Skills: You must have excellent communication skills to communicate your ideas and solutions to stakeholders effectively.
• Problem-Solving: The ability to think outside the box and develop creative solutions is a must-have skill for any business analyst.
These qualities will help you stand out in business analysis and make you more marketable to potential employers. While they are not always necessary, having them can give you an edge over other candidates.
What are the challenges faced by business analysts?
Business analysts sometimes face several challenges that can hinder their success in the field.
• Unclear Expectations: Business analysts need to know what is expected of them, but sometimes stakeholders may not fully communicate this information. This can lead to misunderstandings and challenge the analyst's ability to deliver quality work.
• Lack of Resources: Business analysts often find themselves in a situation where they don't have the resources necessary to do their job correctly. This can range from a lack of financial resources, personnel or even inadequate technology.
• Scope Creep: As projects progress and stakeholders change, the scope of work may also vary. This can lead to project delays and overspending, challenging the business analyst.
• Misaligned Goals: All stakeholders must be on the same page regarding the project's goals. If there is a lack of agreement among stakeholders, this can make it difficult for business analysts to analyze data properly.
Final Thoughts
A business analysis internship can be a great way to gain practical experience and make meaningful connections in the industry. It can help you launch your career as a business analyst and open up a world of exciting opportunities. With the right skills and knowledge, you can become a successful business analyst and make an impact in your field.
So don't hesitate to start your journey today! Good luck!