How Project Management Internships Help You Secure a Project Manager Role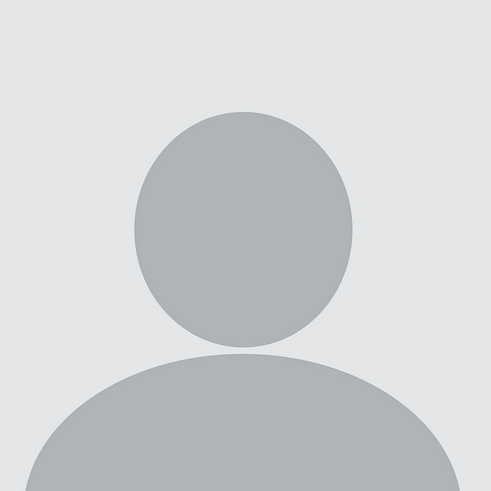 Techway Placements

11 months
Project management is one of the most popular career paths in business. With a project manager role, you'll have the opportunity to take on leadership roles and be the driving force behind successful projects. For those looking to get into this field, taking on a project management internship is an excellent way to gain experience and industry insight.
If you're wondering how relevant and vital getting project management internships are for project managers, this article will give light on the same.
The Importance of Practical Work Experience When Applying as a Project Manager
Entry-level project managers must thoroughly understand how projects work and the skills required to manage them successfully. Internships can provide you with practical, hands-on experience in this field, making you more attractive to employers.
It shows that you understand the basics of running projects and managing teams, and it also allows potential employers to see firsthand the kind of work you can do.
An internship also allows for a deeper understanding of the inner workings of project management, something that can't be learned from textbooks or lectures alone. You gain an insight into what it takes to plan and execute a successful project, as well as how to manage resources and stakeholders effectively.
The Roles of a Project Management Intern
Now that you know how important internships are, you may wonder what a project management intern does. Here are some of their roles and responsibilities:
They work directly with tenure project managers.
Generally speaking, they work directly with project managers and learn the ropes of running projects from them. Interns observe how projects operate daily and learn valuable lessons from experienced professionals.
They assist in project planning and execution.
Project management interns help with the creation of project plans, as well as tracking progress and providing status updates. They may also be asked to support other team members with their tasks.
They perform research-related activities.
Interns might also be expected to research new tools and methods. They might also need to evaluate different vendors or software solutions that can help the project move along more quickly and efficiently.
They contribute to the team's morale.
Interns are a great addition to any team as they bring in new ideas and enthusiasm. They help create a positive atmosphere and make it easier for everyone else to stay motivated.
These are just some responsibilities that a project management intern might have. As an intern, you should also be prepared to take on different roles and tasks as your supervisor needs. With enough experience and dedication, you'll be one step closer to becoming a successful project manager in no time!
How Techway Placement's Project Management Internship Program Works
Techway Placement offers a wide range of internship programs in the United Kingdom for all professions, including project management. Our 3-month internship program for project management is designed to provide our students with an in-depth understanding of the principles and skills necessary for a successful career in project management.
We have experienced, certified mentors teaching our course and industry experts who will be available to answer questions and provide guidance throughout the program. We offer hands-on experience as part of this internship, where you can work on real-world projects and gain tangible skills.
Aside from that, we also provide one-on-one mentorship, career advice, and job placement assistance after the program is complete. Our goal is to help our students develop their knowledge and expertise in project management so that they can find the right job for them.
Benefits of Internship Programs for Project Managers
Now that you know the importance of practical work experience when applying for a project manager role, let's dive into the benefits that internship programs can provide:
Better networking opportunities
One advantage is that internships can help you gain better networking opportunities. You get to meet professionals in the industry and get to know them personally, which will be helpful when looking for job openings or mentorships.
Improved professional skills
Internships offer opportunities to hone your project management skills, such as writing reports and presentations, developing plans, and monitoring progress. You also gain more confidence in working with stakeholders and understanding the intricacies of planning projects.
Chance to stand out from the competition
Taking on a project management internship gives you an advantage over other applicants. It allows you to stand out from the competition by showing your dedication and commitment to the field.
Provides hands-on experience and exposure
An internship gives you a wide range of hands-on experience and exposure to various project management systems, tools, and processes. Good training will put you in real-life scenarios where you can learn how to manage projects effectively from start to finish. You'll gain valuable insight into budgeting, scheduling, risk management, and the other skills necessary to become an effective project manager.
Things You Can Learn From Project Management Internship Programs
Now that you know the benefits of internships in project management, let's look at the specific skills you can learn from a project management internship program:
Time management and organizational skills
Project managers need to be able to manage their time effectively and stay organized. An internship will teach you how to prioritize tasks, create schedules for projects, and delegate responsibilities among team members.
Risk management and problem-solving skills
Projects come with risks, and it is up to the project manager to identify them, develop strategies for dealing with them, and troubleshoot any problems that may arise. An internship will help you hone your problem-solving skills to manage potential risks.
Communication and collaboration skills
Project managers need to have strong communication and collaboration skills. An internship will teach you how to effectively communicate with stakeholders and team members, facilitate meetings and collaborate on projects.
Leadership and management skills
Project managers need to be able to lead their teams while managing multiple tasks at once. An internship will allow you to develop your leadership and management skills so that you can effectively manage projects in the workplace.
At the end of our project management internship program, you'll have a well-rounded understanding of project management principles and practices. You'll be ready to tackle any project with confidence and expertise.
Project Manager Job Placement Opportunities
Project managers are in high demand, and a good internship can open doors for you. Many companies offer job placement opportunities after internships to their top-performing interns. This is a great way to get into a new company's door and test your skills.
Some companies even offer scholarships or fellowships to those who have completed successful internships. This is an excellent way to gain experience and move quickly up the ladder.
Some job placement opportunities for project managers are:
• Project Management Consultant
• Program Manager
• Business Analyst
• Systems Analyst
• Risk Management Specialist
• Technical Writer
• Quality Assurance Manager
Overall, Internships in project management are a wise choice for those looking to break into the industry or develop their skills further. The right internship will give you hands-on experience and invaluable networking opportunities that can open doors for your future career.
Get started today and find the right project management internship for you!
What are the three most essential skills of a project manager?
Project managers should be well-versed in three core skills: communication, organization, and decision-making.
Communication is critical to any successful project. Leaders must be able to clearly express their goals and objectives to team members and stakeholders alike. They should also be adept at listening to feedback and concerns from all parties involved.
The organization is also crucial. Project managers must be able to create and maintain systems for efficiently tracking progress and resources. This includes breaking down the project into individual tasks and assigning responsibility accordingly.
Finally, decision-making is essential to successful project management. Leaders need to be able to evaluate different options and make informed decisions quickly to keep their projects on track.
These three skills are essential for any project manager looking to create successful projects. With the right combination of communication, organization, and decision-making, a project manager can easily take a project from inception to completion.
Why is project management an essential skill for managers?
A project manager's primary role is to ensure that projects are completed on time and within budget. Project managers will use their skills in planning, organizing, and controlling resources to achieve the desired project goals.
Project management requires the ability to handle multiple tasks simultaneously and delegate responsibilities effectively to complete a project successfully. A successful project manager must be able to prioritize tasks, develop strategies, and monitor progress throughout a project.
Project management is essential for managers because it enables them to lead their teams more. Strong project management skills are necessary for any manager, from assigning tasks and setting deadlines to developing relationships with stakeholders.
Final Thoughts
In conclusion, internships are incredibly beneficial for getting a job in project management. They provide practical work experience that is invaluable for gaining knowledge and understanding of this profession. Additionally, they offer networking opportunities and improved professional skills to help you grow as a project manager.