How to Gain Work Experience in Data Analysis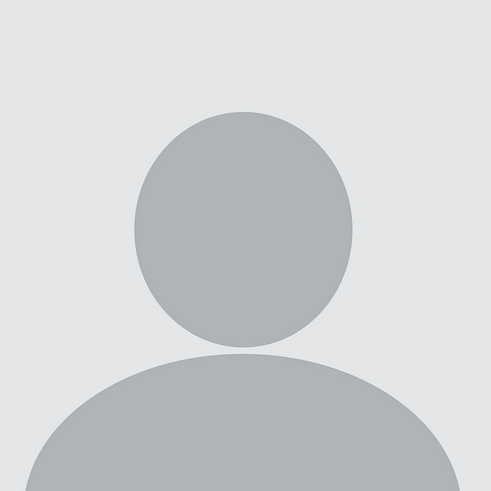 Techway Placements

11 months
Data analysis is an important skill set for many job roles, and gaining experience in this area is critical for success.
The most direct way to gain data analysis work experience is to apply for jobs that require the skill set. Many companies are looking for experienced individuals who have a track record in working with data, so the best way to position yourself is to have a portfolio that demonstrates your data analysis skills.
If you are new to data analysis, you should know that work experience in this industry is vital. However, there are many ways to gain experience outside direct job searches. This article will discuss everything you should know about getting work experience and how to become a data analyst.
What Does a Data Analyst Do Day to Day
Data analysts are responsible for transforming raw data into insights that can be used to support decision-making. To do this, they must understand statistics and analytics and have solid communication skills. They create reports, dashboards, visualizations, and other data products using their technical knowledge.
Moreover, they are also responsible for developing and implementing data strategies, which include working with databases, software development processes, and process improvement.
The roles and responsibilities of data analysts are as follows:
• Analyze data to identify patterns and trends.
• Develop and implement data strategies.
• Create visualizations, reports, and dashboards.
• Design, develop, test, and evaluate databases.
• Utilize software development techniques to improve processes.
• Use data to create predictive models.
• Develop algorithms and statistical techniques to support data analysis.
What Are the Qualifications to Become a Data Analyst?
Data analysts are incredibly knowledgeable in computer science, mathematics, and statistics. Generally speaking, they should possess a degree in any one of these fields or a combination of them.
Here are some other qualifications data analysts must have:
Academic Qualifications
Of course, data analysts must possess a degree in computer science, mathematics, or statistics. Depending on the job role, some employers may also expect you to have additional qualifications like certifications and relevant work experience.
• Bachelor's degree in computer science, mathematics, or statistics
• Experience with data modeling and analysis tools such as SAS, R, Python, etc.
• Knowledge of database systems like MS SQL Server and Oracle
Technical Skills
Technical skills are also necessary for data analysts. They should have experience working with:
• Data mining, cleaning, and pre-processing
• Statistical modeling techniques such as linear regression and logistic regression
• Other statistical packages like SPSS, STATA, etc.
• Programming skills in Python, R, Java, etc.
• BI/visualization tools such as Tableau, Qlik Sense, Power BI, etc.
Additional Skills
Data analysts should also possess excellent problem-solving and communication skills to be successful. Here are some other skills they need to have:
• Strong problem-solving skills
• Familiarity with data analysis techniques
• Excellent communication skills
• Knowledge of machine learning algorithms and principles
• Ability to interpret large datasets
• Ability to work effectively in a team environment
How Much Does a Data Analyst Make?
A data analyst can earn an average salary range of $60,000 to $85,000. The salary varies based on the professional experience, job position, and location of the analyst's workplace. Data analysts with a master's degree earn higher salaries than those without a master's degree.
Location is an essential factor in determining the average salary of a data analyst, as different countries have different living standards and living costs. For example, a data analyst in San Francisco in the United States can expect to earn an average salary of $90,000 to $110,000 per year. On the other hand, a data analyst in New York City may earn an average salary between $80,000 and $95,000 annually.
What Are the Job Prospects for Data Analysts?
Data analysis is one of the fastest-growing professions in today's economy. As data becomes increasingly valuable, businesses and organizations will be looking to hire qualified data analysts to help them make decisions that result in profitable outcomes. As such, the job prospects for data analysts are excellent, and the salary they can earn is competitive.
How Can You Gain Work Experience in Data Analysis?
The best way to gain work experience in data analysis is through a data analyst internship or part-time jobs that allow you to work with data. You can also gain experience through self-learning and working on your projects. Numerous online resources provide tutorials and courses to help you learn the fundamentals of data analysis and get hands-on experience working with datasets.
Additionally, attending conferences or seminars is a great way to stay up-to-date in the field and network with other industry professionals. Doing this will also help you gain the skills and experience necessary to succeed as a data analyst.
Finding a job or internship in data analysis requires hard work and dedication. Still, once you have the right qualifications and experience, you can secure a rewarding career in this rapidly growing field.
How do I switch to a data analyst with no experience?
If you wish to become a data analyst but have yet to gain experience, it can be challenging to break into the field. The good news is that many employers are willing to train suitable candidates and offer opportunities for on-the-job learning.
In addition, you can supplement your technical skills by taking online courses or attending seminars in data analysis. You should also stay up to date with the latest developments in the field and be familiar with data processing tools such as MS SQL Server, Oracle, Python, R, Java, Power BI, Tableau, Qlik Sense, and SPSS. Most importantly, you should show potential employers that you have a passion for data analysis and are willing to work hard to become a data analyst.
Is data analysis a complex skill?
Data analysis is neither hard or soft; it is considered essential. Data analysts rely on their analytical and communication abilities to work with data and make sense of large amounts of information. They must also be familiar with relevant software tools to analyze data properly.
In addition, data analysis requires the ability to think critically and draw meaningful conclusions from data. As such, data analysts must possess a combination of technical and soft skills to be successful.
Overall, the complexity of data analysis makes it an essential skill for many industries and professions. With the proper training and experience, anyone can become an influential data analyst.
How do beginners learn data analytics?
Beginners can start taking short courses, attend webinars on data analysis, or sign up for MOOCs (massive open online courses). You can join data analysis communities like Kaggle and get involved in projects. Working through tutorials on websites such as Codecademy or Dataquest can help you get familiar with the fundamentals of data analysis.
Many specialized data analytics training programs are available for those who wish to take their skills to a higher level. These programs provide comprehensive instruction in the fundamentals and best practices of data analysis and offer hands-on experience working with datasets.
Does data analysis require coding?
Not necessarily. Although data analysis can involve coding, it is not a requirement. There are numerous tools available that can be used to analyze data without having to write any code. These include spreadsheets and visualization software such as Tableau and Qlik Sense.
However, some coding knowledge is helpful when dealing with large datasets or trying to automate tasks. Knowing at least one scripting language, such as Python or R, can benefit data analysts who wish to work with complex datasets. Additionally, coding skills may provide an added advantage when applying for data analysis jobs.
What is the future of data analysis?
With the ever-changing nature of technology and the increasing demand for data-driven solutions, the future of data analytics is bright. The role of a data analyst continues to evolve and encompass a broader range of responsibilities. As businesses rely on data-driven decisions, the need for talented data analysts will only grow.
Data science jobs are becoming more specialized, with employees being hired to focus on specific tasks such as machine learning, predictive analytics, and natural language processing. Furthermore, the growth of artificial intelligence means that data analysts will need to develop new skills to stay competitive.
Final Thoughts
In conclusion, data analysts are in high demand due to their ability to interpret and analyze large amounts of data. They should possess a computer science, mathematics, or statistics degree and technical skills such as programming and database knowledge. With the right qualifications, a data analyst can
Data Analyst Internship Program by Techway Placements
At Techway Placements, we offer a 3-month Data Analyst Internship Program to help aspiring data analysts gain the necessary experience and skills for their future careers. This program is designed to provide hands-on training in data analysis techniques, software tools, and statistical modeling.
Participants will have the opportunity to work with real datasets, create projects using various tools such as Python and R, present their findings during regular meetings and review sessions, and learn best practices for data analysis. Our 3-month program is designed to provide students with the necessary skills to become successful data analysts in the future.
If you're interested in gaining the technical knowledge and experience needed to be a successful data analyst, then Techway Placements Data Analyst Internship Program is the perfect opportunity for you. Sign up today and take the first step toward a successful career in data!